Colorado

WATCH VIDEO
CARING FOR OUR WATERSHEDS: Colorado is open to students who live in the Colorado borders within the Cache la Poudre River Watershed and Big Thompson Watershed.
Students are asked to submit proposals that answer the question:
"What can you do to improve your watershed?"
Students will compete for over $6,000 in rewards
Participating schools and clubs are eligible for over $11,000 in rewards
Students who implement their ideas are eligible for additional funding
2020 Final Results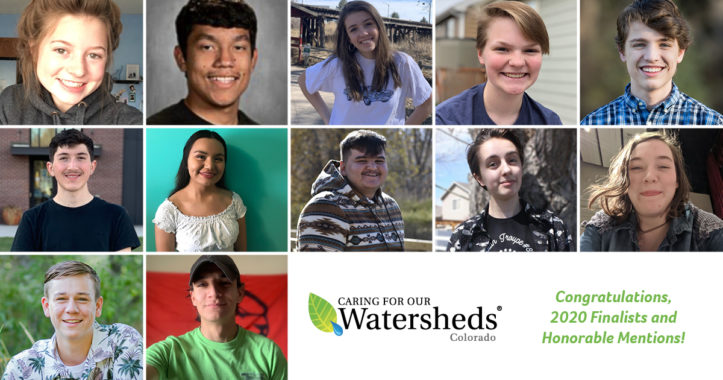 Thank you to all of the students who participated in this contest. Over 450 entries were received!
Due to the coronavirus (COVID-19) outbreak, we were unable to hold our Final Competition where students present their ideas to a panel of judges and audience to determine their placements and award amounts. Instead, all participants in the top ten received an evenly distributed cash prize. Schools/Clubs also received an award of $600 for each of their Finalist entries as well as participation awards.
Everyone did a great job!
View all of the Top Ten Finalists here.
Thank you to the Community Partners who help make CARING FOR OUR WATERSHEDS a success!