Frequently Asked Questions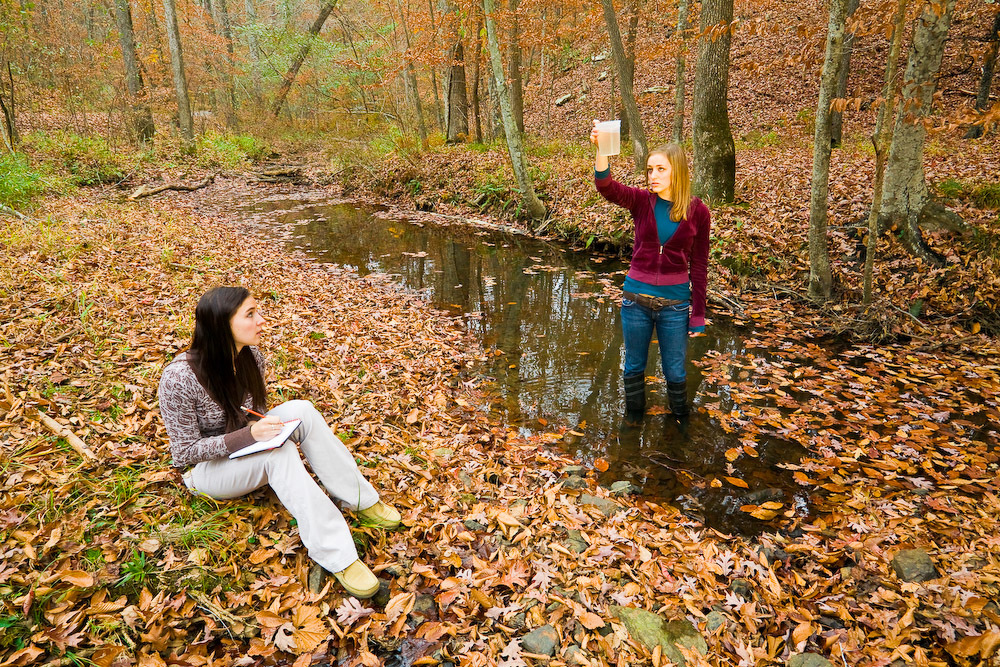 What is a watershed?
A watershed is all of the land that drains to the same location or body of water. People tend to think only of water bodies such as rivers, lakes and wetlands as being part of their watershed. However any upland whether it be a park, field, school yard, or even a parking lot, is also included. Watersheds know no borders, whether national or international and are key to a healthy environment.
What is Caring for our Watersheds (CFW)?
CFW is an environmental contest for students. Youth submit a proposal that answers the question, "What can you do to improve your watershed?" Participants must research their local watershed, identify an environmental concern and came up with a realistic solution. Community judges select the top entries to compete at a final competition.
All students are encouraged to implement their ideas.
When did CFW begin?
CFW was piloted from 2007-2009 within the Battle River Watershed (Camrose, Alberta area). When the students were asked what they could do to help their watershed, the answers surprised everyone. Not only because students provided new solutions to old problems, but also because it was apparent how much future generations care about watersheds, their world and their place in it. Local community partners such as the Battle River Watershed Alliance were instrumental in connecting students with real life opportunities.
Where is CFW offered? There are eight Contests!!
Canada: Alberta (province-wide), Saskatchewan (province-wide),and Manitoba (province-wide).
United States: Colorado (Loveland area), Chesapeake Bay Watershed (all areas within watershed limits), Ohio (state-wide) and California (Sacramento area).
Argentina: San Antonio de Areco.
How do I get CFW in my area?
Nutrien sponsors CFW in communities where they operate and areas with nutrient stewardship challenges. Contact Nutrien Community Relations and Investment at 1-403-225-7000 or Community.Investment@nutrien.com.
Who can enter the contest?
Nutrien's Community Partners in each state/province decide the eligible grade levels (typically between Grades 7-12) and the watershed(s) that will participate. Go to CaringForOurWatersheds.com and select your location.
What are the prizes?
Cash prizes (amounts may vary by location) are given to the finalists.
First place is $1,000 to the team and their school!
$10,000 in funding is also available for implementation. 
Why is Nutrien sponsoring CFW?
This is a GREAT program! It engages youth and finds solutions to environmental concerns. Nutrien's operations depend on sustainable agricultural practices, which depend on healthy watersheds. Moreover, Nutrien is committed to environmental stewardship and nutrient management.
Check out examples of how Nutrien is improving local watersheds where they operate here.
Why should I care?
We have a lot of water on earth – about 70% of the planet is water. But the water we can drink and the land we can grow food on is limited.
Water: Over 70% of the earth is covered in water, but only 2.5% of the earth's water is fresh water and less than 1% of this is useable to humans.
Land: Less than 10% of the Earth is used for agriculture to feed a growing population.
The world population is over 8 billion people and there are families who do not have enough food for themselves and there are families who do not have access to water services. The population is expected to reach nearly 10 billion people by 2050. How will we work together to care for our land, water and air so that our future is sustainable?