2016, Lacombe, Alberta, Canada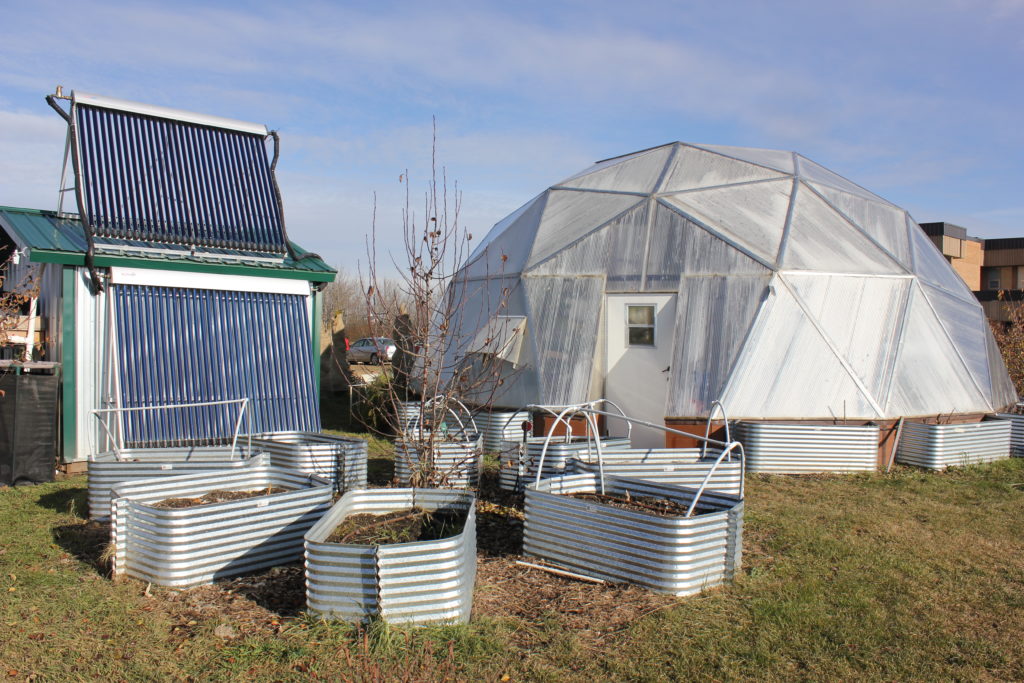 Lacombe Composite High School has an active agriculture class and eco team, which have resulted in an amazing school greenhouse, aquaponics system and outdoor gardens.
One of the challenges that many schools face is having their gardens watered in the summer months when students are away.
The other challenge is watering the gardens efficiently to save water, while helping the plants grow.
Rachel Reitsma and Avy Lamb, students in the LEAFS initiatve, decided to conquor both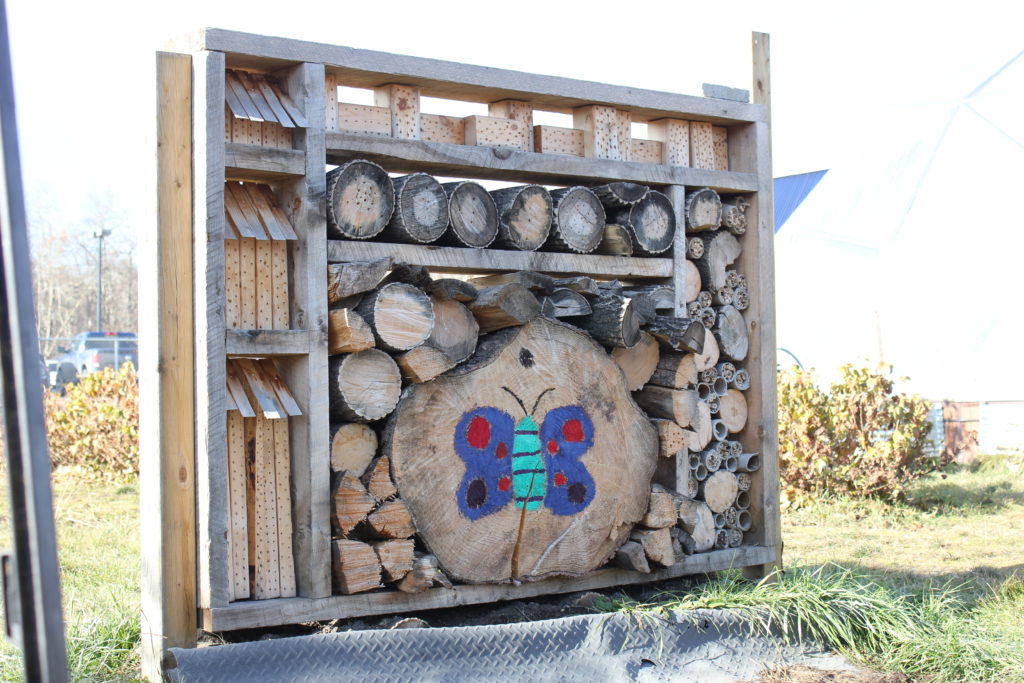 challenges by installing a drip irrigation system in their gardens. The irrigation tube (shown left) is dug into the soil to water the plant's roots while minimizing the rate of evaporation. The system could also be set on a timer to water regullary, with options to delay watering if there is significant rainfall.
The other cool project implemented at the school this year is a Beewise- a home for native pollinators. Pollinators such as bees are facing a drastic decline in their population. This can harm the plants, including our food, which rely on pollinators.
This Beewise pollinator home provides much needed habitat, while ensuring the school's gardens get the pollination they need.