2014, SAN ANDRES DE GILES, BUENOS AIRES, ARGENTINA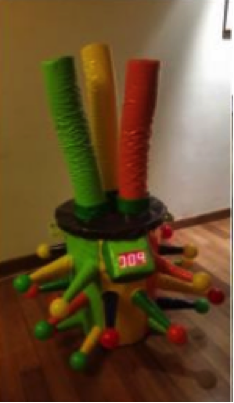 The aim of this project is to educate kindergarten and elementary school students on separating waste by designing special bins with different characters that catch the attention of the children. These cartoons or characters will have a name and will contain an mp3 device that will deliver a message every time plastic is thrown inside of it. The system also has a sensor to count and display the amount of plastic thrown in by students, thus raising awareness on recycling plastic.
This project was implemented with the help of "Open Electronics Laboratory of the Engineering Department of the University of Buenos Aires" and the group "Viralata" (Luisa Bohorquez
and Sebastian Perez) who collaborated with the design; the messages were created by the students.