2015 Blackie, AB, Canada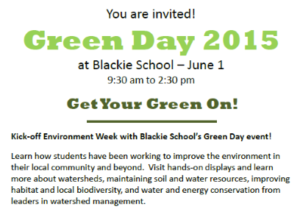 10th place winners in the 2015 Caring For Our Watersheds competition, Shane Hudson and Brady Waisman, from Blackie School, were concerned about composting in their community. As there is no municipal composting program in the small hamlet of Blackie, these students were worried that the majority of compost from homes was being sent to the local landfill.
As a solution to this problem, the students designed a project in which people from their community would receive education about composting, as well as free composters at Blackie's annual "Green Day" event.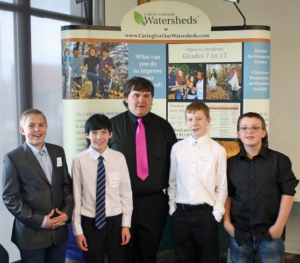 Through the initiative of these students, community members, students and teachers were educated as to the value of composting, as well as given composters to use at their homes. This project provided dozens of composters to home-owners, which will not only decrease the amount of compostable food waste entering the landfill, but will also encourage people to use compost on their gardens and spread the word about how composting has a positive impact on the local watershed.