2022, West Kildonan Collegiate, Winnipeg, MB, Canada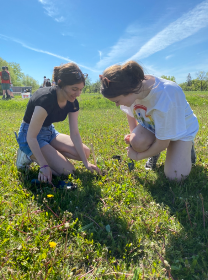 When Breanna and Rae from West Kildonan Collegiate in Winnipeg, MB heard that a protected wetland in their area was not being upkept, they decided they wanted to do something about it! They organized a group of students to go in, pick some weeds and invasive species, and plant some new native species to bring the area back to its former glory!
"We want to help and connect our community by bringing back the beauty that this wetland once was."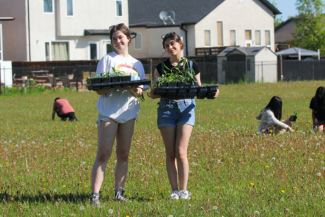 The girls partnered with Edmond Partridge Middle School so that they could educate the next generation and have them help with the project. They also made a partnership with the Aki Learning Centre who donated some plants including Narrow Leaf Sunflower and Purple Prairie Clover. They also got some extra little packages of seeds to give to students to plant elsewhere in the community and spread their project beyond Frog Plains!