2016 Grass Valley, California, USA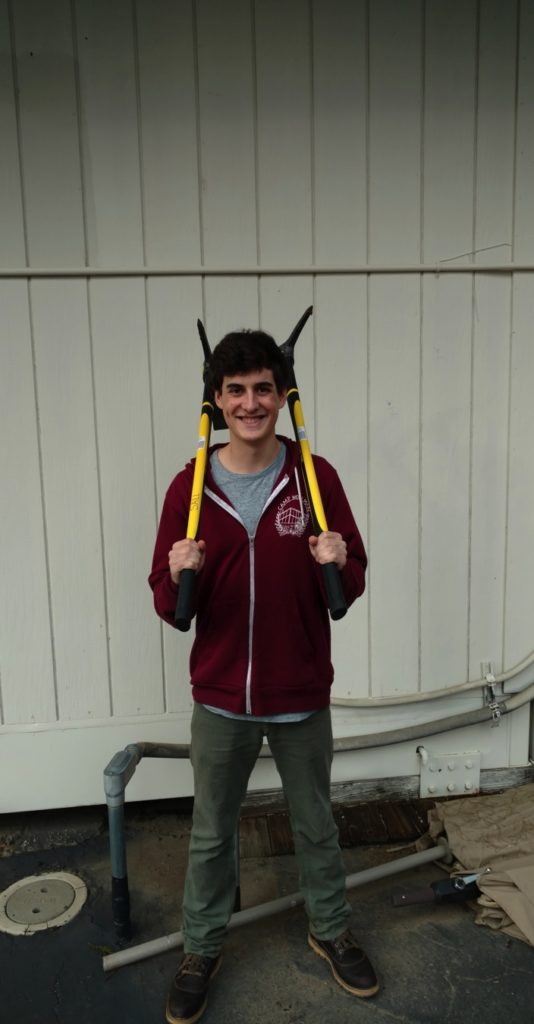 When Nåah Lifland, of Sierra Academy of Expeditionary Learning, was asked how he could improve his watershed, he immediately thought of Mathis Pond Preserve, an area that students from his school visit to get field experience with water quality sampling.
Nåah proposed to expand stewardship activities at the pond by organizing invasive plant removal efforts. These efforts would allow the native plants to flourish and provide more suitable wildlife habitat in the area. With funding from Nutrien, Nåah was able to purchase tools for the task of removing the invasive species, particularly Himalayan blackberries.
During the 2016/17 school year, 65 students visited the site four times and removed blackberries for four hours on each visit, totaling 1,040 hours of service improving the habitat at Mathis Pond. Future students will also use the tools to continue stewardship of the Preserve.