2019, Sacramento, California, USA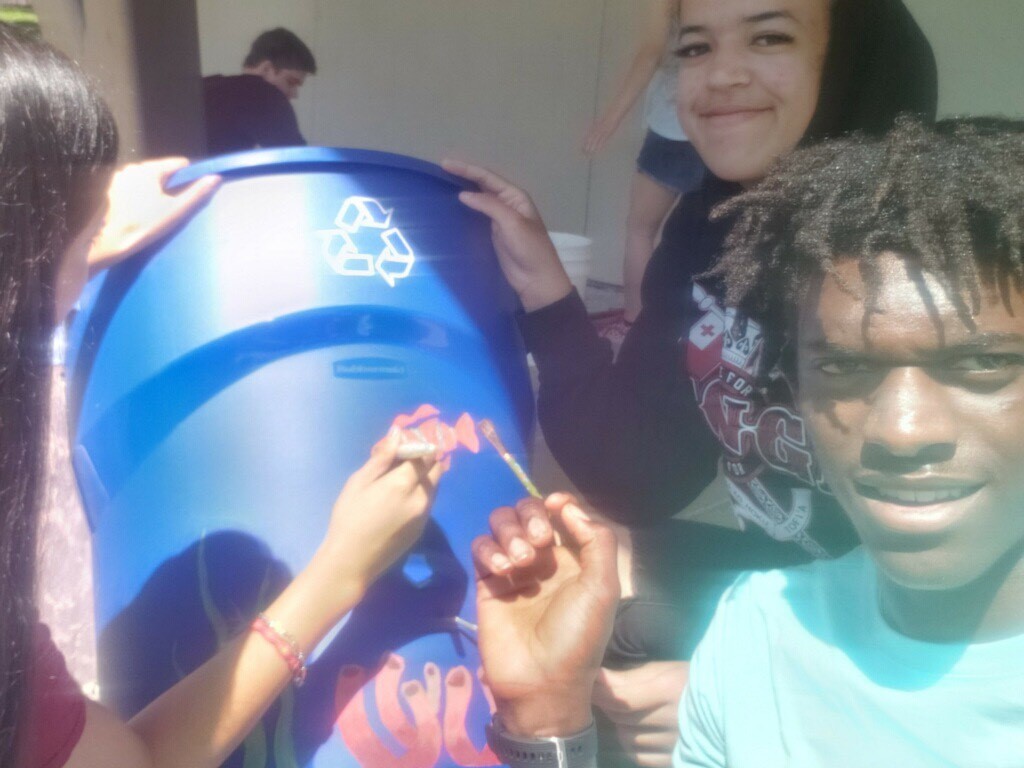 Suliana Tagitau, Emily Valtierra, and Tylique Watkins wanted to improve recycling at their school. They recognized that while there were bins in some classrooms, they were not universally recognized as recycling bins and hardly used. They also noticed that there were no bins where they were needed most, like in the courtyard area where most students ate lunch.
These George Washington Carver High School students submitted a proposal to buy larger classic blue bins for the lunch area, which they would decorate to attract attention and promote use. They would then use the extra paint to refurbish some of the old bins in the classrooms, to make them easily recognizable. Finally, classic blue bins would be purchased for classrooms without any existing bins.
The group also plans to attach a small laminated sheet to each bin reminding students and teachers what can and can't be recycled.  Caring for Our Watersheds funds helped purchase the bins and paint for the project.