2012 Villa Lia, Buenos Aires, Argentina
This project, presented by the rural school N3 located in Villia Lia, was to improve the new schools building energy performance by installing a solar heating system, using internal and eternal insulating material, and strategic planting of trees. Apart from communicating their actions to the community, the students also proposed a law that would force new schools in the jurisdiction to take these implementations into consideration; a local provincial senator was involved in the proposal process.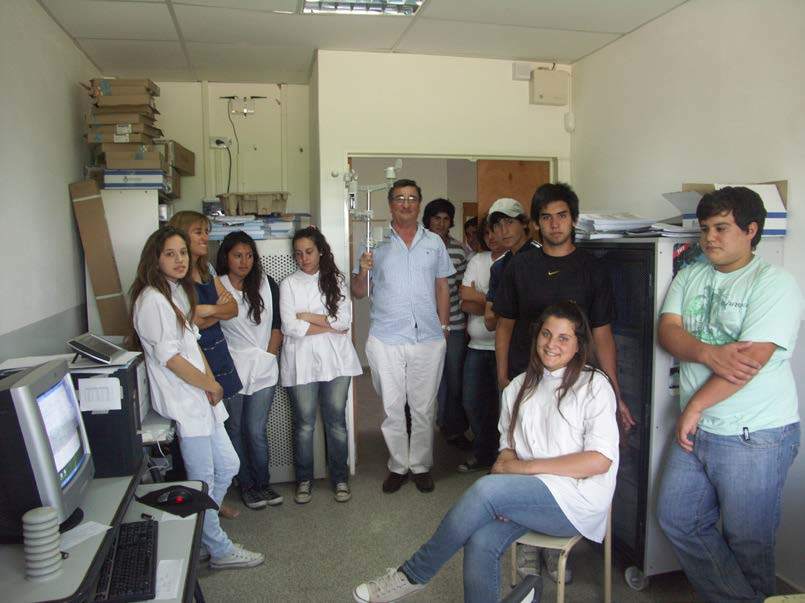 In order to begin the implementation of this project, the students arranged a meeting with the school principal to install an internal and external sensor. This sensor measures a number of factors such as temperature, relative humidity, direction and speed of wind, and precipitation, among other things. The project intention is for students to be able to develop a database that allows them to evaluate the results of the proposed implementations over time. The students also proposed the creation of a class that studies the mathematics, physics and statistics supporting environmental sustainability issues and management.
To collaborate in the implementation, CNC commissioned a sustainability audit of the building by the architect Guillermo Duran, a specialist in sustainable architecture. With this audit, CNC is going to create educational material for all students that are part of the watershed.