2014 Elk Grove, California, USA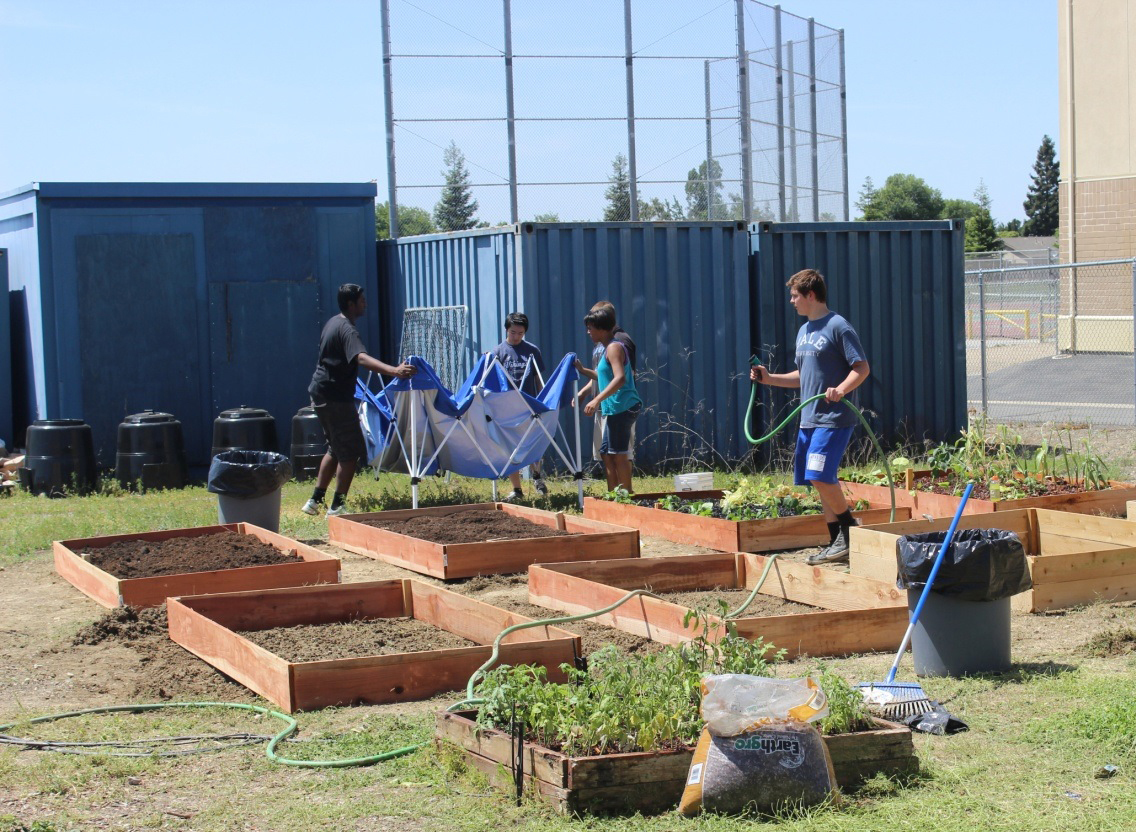 Members of the Valley High School Green Club were concerned about the excessive amount of recyclable and compostable material that was being thrown into their school dumpsters each day. As this landfill waste can eventually lead to water contamination and problems in the watershed, they wanted to address this issue and implement a program to collect this material and remove it from the waste stream. The compostable material would then be added to bins to produce soil for the school garden they are starting.
Since this is a large task, Green Club members also enlisted the support of the ILS and Special Education students to transport the compostable waste (food scraps and cardboard lunch trays) after each lunch period. The compostable material is taken to the garden area where students have set up 4 compost bins, purchased with Nutrien project funds. Students also gather grass clippings to add to the compost bins.
Through the process, students found that the cardboard lunch trays do not break down easily, so they purchased a chipper/shredder to shred the cardboard into fine pieces that decompose more readily. The Nutrien implementation funds also helped students purchase other tools to help maintain the compost, such as a hose to keep it moist, and shovels and gloves to turn the compost.
During this first year of the new compost system, it is estimated that over 1000 cardboard lunch trays have been composted in this manner, reducing the amount of waste sent to the landfill. The Valley High Green Club anticipates improving and expanding upon the system as they move forward.