2013 Hamiota, Manitoba, Canada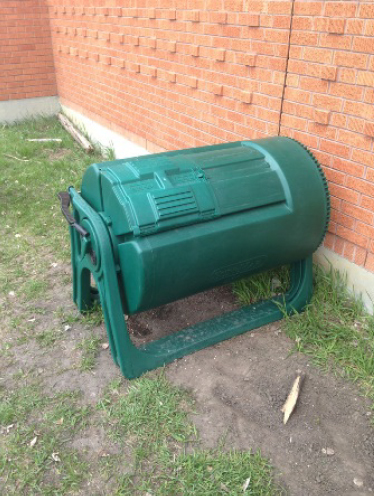 Gage, Brady, and Cody, students at Hamiota Collegiate, discovered that most of what's in their school garbage can actually be composted.
These students proposed purchasing an outdoor composter for their school, noting that education is an important part of the process; a school-wide promotion plan was part of their proposal. "This way if the students know all of the things that would normally go into the garbage at the school now they would be composted and put back in to the environment." The environmental benefits of composting are numerous, but for these students reducing garbage is key:"this would help the environment because the items would decompose faster n the compost than they would in the landfills."
Thanks to contribution from Nutrien, Hamiota Collegiate now has an outdoor composter and a school-wide compost program! along with the compost program they have decided that they want to plant and maintain a garden on school property throughout the summer months and into the fall so they can benefit from the nutrient rich composted material.