California
WATCH VIDEO
CARING FOR OUR WATERSHEDS: California is open to students who live in the Sacramento River and San Joaquin River Watersheds in Yolo, Solano, Sacramento, Colusa, Yuba, Sutter, Glenn, El Dorado, Placer, and  San Joaquin counties.
Students are asked to submit proposals that answer the question:
"What can you do to improve your watershed?"
Students will compete for $6,000
Participating schools and clubs are eligible for $11,000
Students who implement their ideas are eligible for $10,000
2016 Winners Announced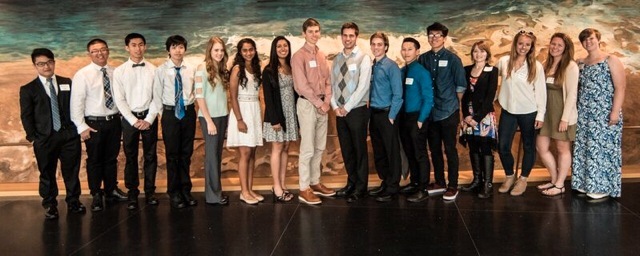 Thank you to all of the students, teachers and volunteers who participated. Over 400 proposals were submitted from area high school students. In the final verbal competition on April 16, 2016 the top contestants presented their project ideas on how to improve their local watershed.
Taylor Lowery is proud to place first in the 2016 Caring for our Watersheds contest for her proposal to plant native vegetation along a bare area of her school's cross-country course to reduce erosion and sediment delivery to Owl Creek. Excess sediment can degrade stream habitat.  Her plantings will stabilize soil, slow runoff and trap sediment, while providing additional wildlife habitat.  For first place in the contest, Taylor won $1,000 for herself and $1,000 for her school, Foresthill.
In total, students competed for over $6,000 cash rewards and participating schools were eligible for over $11,000 cash rewards. Agrium also provides $10,000 in funding to help implement students' ideas and all contest participants are encouraged to apply.
Check out the top finalists here:
View photos of the event on Facebook here:
Thank you to the Community Partners who help make CARING FOR OUR WATERSHEDS a success!